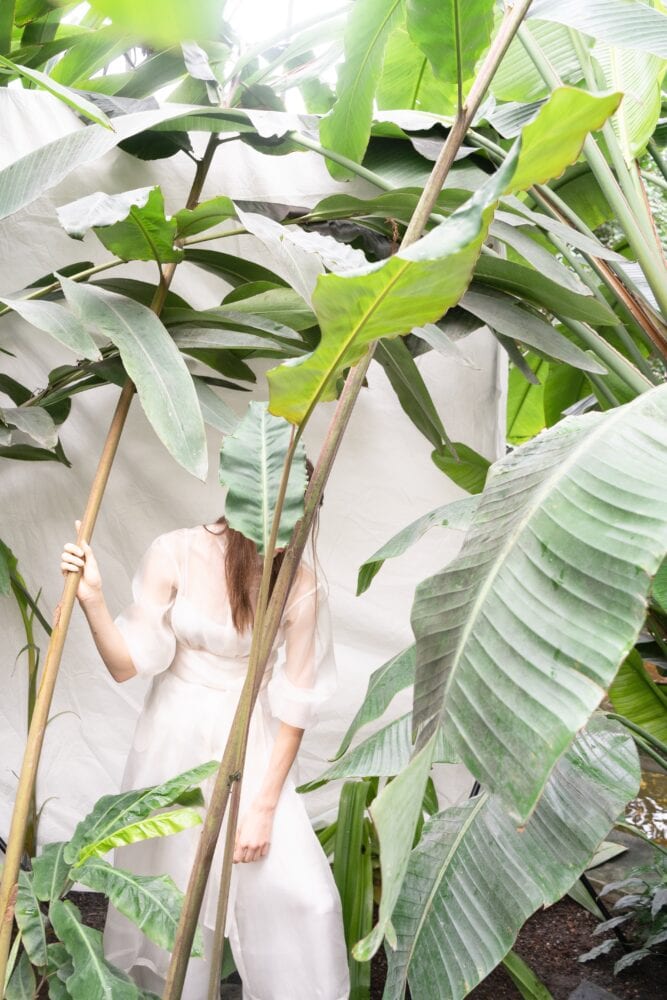 Ethical wedding with fragments of exoticism: the La Femme Mimi brand offers wedding dresses suitable for extravagant brides and elegant ladies
Fairytale wedding dresses with decorative lace and simple models made of natural cotton by La Femme Mimi can be created by future brides according to the design of Mimi Lan Nguyen or according to the original features of the heritage family wardrobe. Through upcycling, the designer and founder of the brand also gives a second chance to quality materials from previous collections, which she combines with new luxury fabrics. Unusual cuts and exotic motifs create an attractive offer of seemingly extraordinary wedding models suitable for various types of characters and all ages.
The designer's unusual authorial style, first-class fabrics and sustainable approach underline La Femme Mimi's comprehensive range of wedding dresses. With the technique of residueless production of wedding models, the designer responds to the needs of today's society and respects the principles of sustainability. Even in the creation of wedding dresses, he does not forget to give space to his origin, for example in the form of the use of traditional Saigon embroidery and Vietnamese silk. Each of the original wedding dresses with an eclectic handwriting of the designer is created individually according to a sample from the collection and with regard to the needs of the customer. "The bride will first order a consultation in the studio, where I will show her the materials and give a detailed overview of them. The customer chooses preferred fabrics, for which we choose the ideal wedding shoes. With upcycled wedding dresses, it's important for the bride to have the same positive attitude to sustainability as I do. Their production and sewing is more complicated, but the result is really exceptional, "adds Mimi Lan Nguyen.
The hitherto unique wedding creations of the La Femme Mimi studio have become asymmetrical dresses made of gray silk, during the production of which less than 10 cm of fabric remains. The designer likes to break stereotypes and offers, among other things, an unusual style of "mini" dress of traditional Asian style with a high collar and bow. "I first designed this short wedding dress for my own wedding. I liked that we in the Czech Republic are more tolerant of wedding traditions than in Vietnam, so I chose this unusual cut, which I now also offer to my customers, "adds Mimi Lan Nguyen. The existing offer is also expanded by a simple wedding dress made of natural cotton suitable for less demanding brides looking for a minimalist style.
In addition to wedding dresses, the designer also provides loans of formal clothes suitable not only for the occasion of affirmation of love. Thanks to this service, clients can own original models made of high-quality fabrics and premium materials from leading world brands, such as Valentino or Emanuel Ungaro for Carnet, for several days.