Collection
Spring – Summer 2019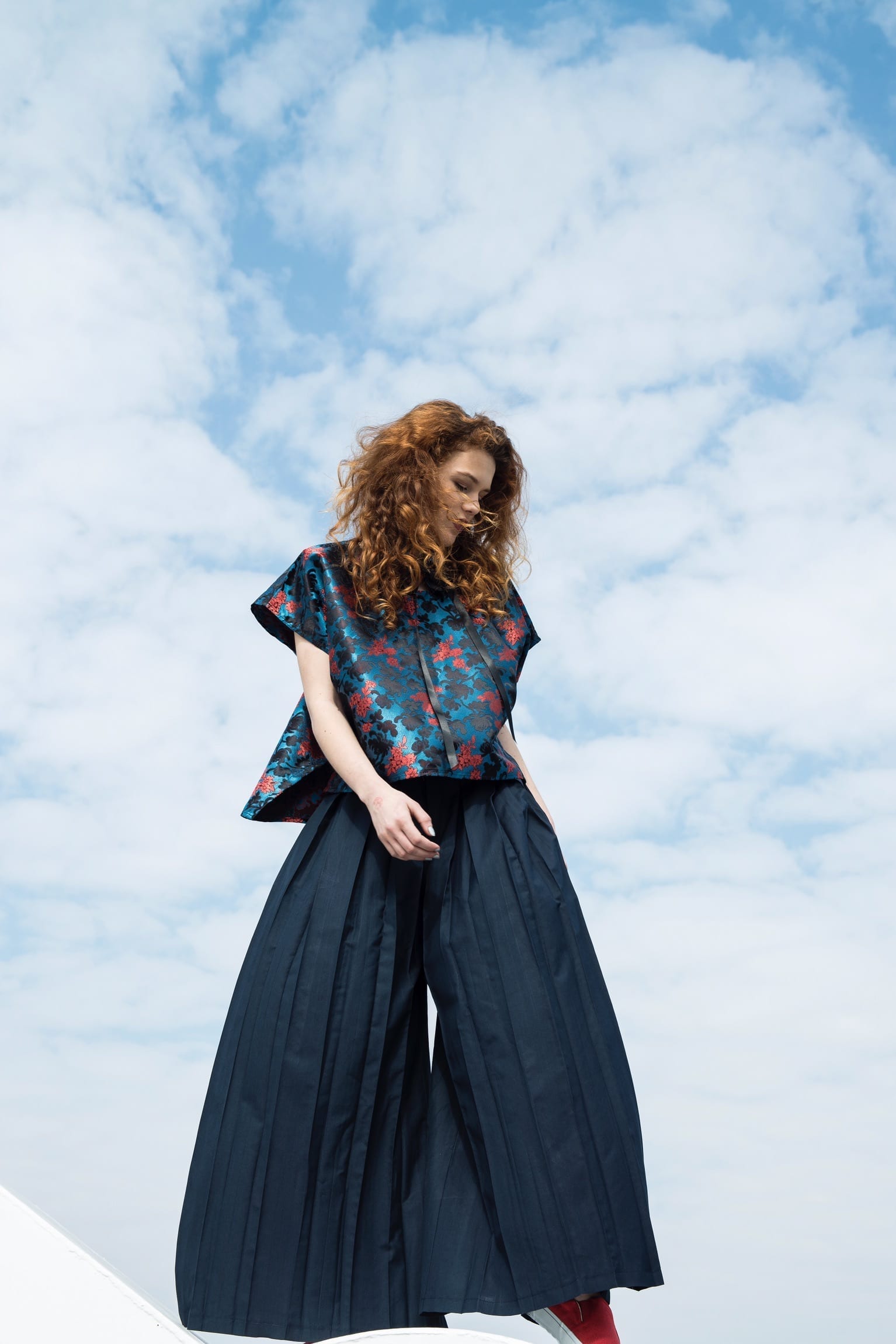 Neither girly nor adult SS19 collection
The La femme MiMi brand in the current collection finds a similarity and harmony of ephemeral experiences from living summer nature and female adolescence.
In her view, the SS19 season is whimsical and peaceful, wild and tenderly shy as a girl of nineteen. The topic for her was the idea of ​​a 19-year-old girl and the inconsistency associated with it. The joy and excitement of the new and the melancholy over the transience that this period brings to a woman's life. The imaginary conflict is harmonized in the collection by combining darker, earthy colors with contrasting multi-colored materials in subtle and intense tones of grass green, red or blue, which decorate natural motifs.
"We enjoy this country one hundred and six in the summer, much more than ever, they will be driven by others" Czech countryside and nature have completely conquered it.
He sees the similarity between the nineteenth year in a woman's life and our summer nature precisely in their otherness, whimsy and unrepeatable beauty. The cuts of the SS19 collection are dominated by relaxation and comfortable and less fitted solutions. The materials, in turn, are natural textiles, such as 100% Italian wool, Japanese cotton or Vietnamese silk. The silk thread is machine-woven and embroidery from Saigon, Vietnam, where the author of their designs and the entire collection, MiMi Lan Nguyen, comes from. Embroidery and textile decors tell the story of the summer even more specifically. In the company of summer flora, butterflies and dragonflies often float on clothes.
La femme MiMi's strong relationship with nature is also reflected in its responsible approach to clothing production, especially its zero waste. Using the leftovers from previous collections, the brand creates new ready-to-wear pieces of clothing and accessories, such as belts and tie-down collars. The residual material from one garment is used in the details of another, for example as pockets or stand-up collars on jackets and dresses. In connection with the brand's commitment to the sustainability of its creation, clothing design also goes hand in hand. The reverse principle for some bags is therefore not accidental. Double-sided processing gives them time and style freedom and its wearers more freedom in combining and overall use of one piece of clothing.
Designs & styling: Mimi Lan Nguyen Hoang
Photography: Adéla Leinweberová
MUA: Žaneta Gi
Model: Julie Špačková
Assistent: Ema
Backstage phtographer: Thu Huong Truong
Shoes: Bohempia
Socks: BeSocks