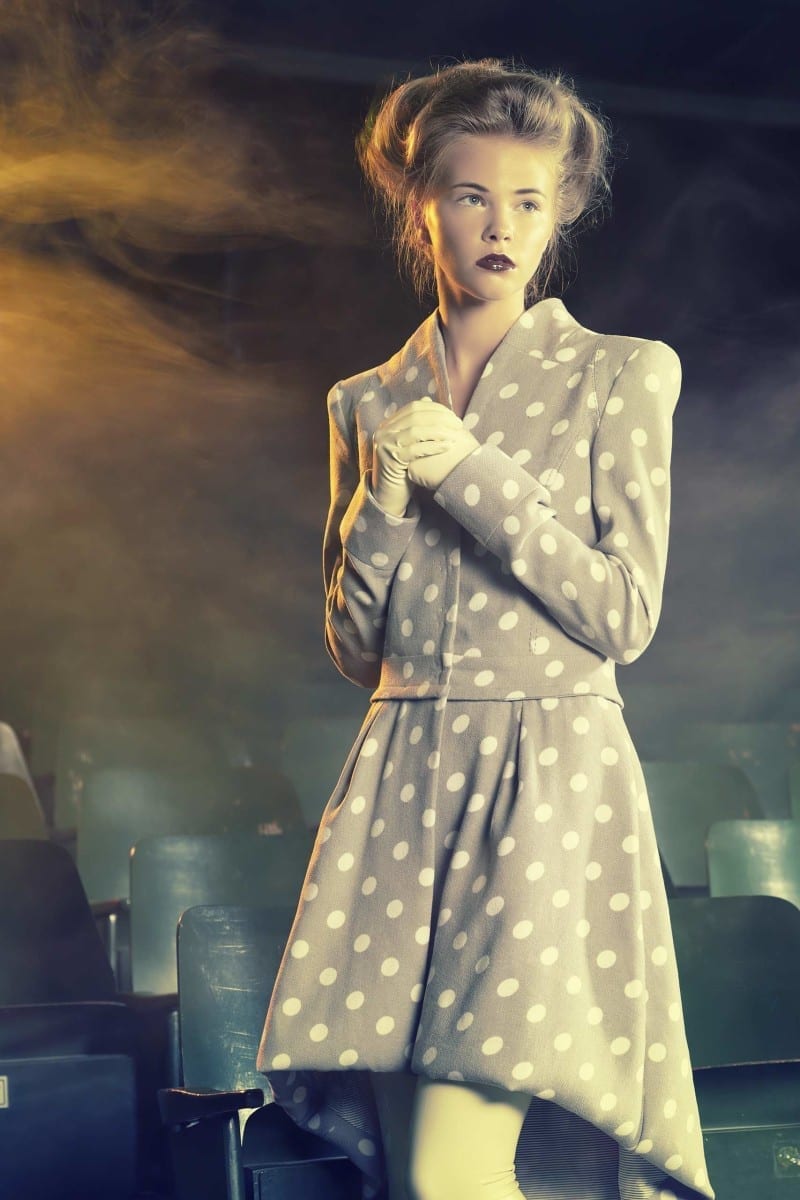 to je název mé nové kolekce pro podzim a zimu 2013-14
Původně jsem měla pro tuto kolekci vymyšlený zcela jiný koncept. Mělo to být úplně něco jiného! Jenže jednoho dne, když se děti chtěli podívat na mé a manželovi rodinné fotografie z dětství, vybavila se mi ta atmosféra, vzpomínky… dokonce se pro mě staly inspirací i vybledlé barvy na těchto snímcích. Rozhodla jsem se proto nasbírat, co nejvíce fotografií nejen z mého dětství, ale i z dětství mých přátel.
Poté jsem začala vybírat látky, které mi jsou blízké a které mají v sobě tu chuť a náladu starých rodinných fotografií. A tak jsem vytvořila své návrhy na podzimní a zimní kolekci nazvanou "NÁVRAT".
U střihu jsem především čerpala ze základě své značky La Femme MiMi. Také mě velmi oslovila nová kniha japonské designerky Tomoka Nakamichi zvaná Pattern Magic. Ovšem nejvíce mne bavilo vytvořit střihy oblečení přátel a rodiny právě z těch starých fotek. V materiálech se držím kvalitních a na těle velmi příjemných úpletů, vlny, bavlny a sametu. Mám ráda ruční vyšívané motivy, nerada bych však ustrnula ve "staré době". Chtěla bych vytvářet ručně vyšívané detaily tak, aby působily půvabně a zároveň současně.